Good Representation Matters, Great Representation Changes Minds
A FORMER PROSECUTOR FIGHTING FOR YOU
Don't jeopardize your right to drive. Seek immediate support from The Sims Law Firm after a DUI arrest. Trae Sims will proficiently navigate the legal and administrative dimensions of your DUI case.
practice areas
about Trae Sims

don't worry we are here!
Partnering With A Proven Defense Lawyer
At The Sims Law Firm, we understand the stress and uncertainty that comes with facing criminal charges. That's why we fight tenaciously on behalf of our clients and provide the highest level of legal representation. We are committed to protecting your rights and ensuring that you receive a fair trial.
client reviews
Should you require legal assistance, we are prepared to provide complimentary counsel, irrespective of the nature of your case.
GET IN TOUCH

We are highly proficient in legal matters and possess a wealth of knowledge, honed over many years of practice, with an impeccable service record.
READ MORE

Former prosecutor for the city of Madison, Mississippi, and former General Counsel to the Mississippi Department of Public Safety.
READ MORE

WELL RESPECTED | RELENTLESS | DEPENDABLE | EXPERIENCED
Criminal Defense Lawyer Mississippi
A Unique Perspective as a Former Prosecutor and Former Law Enforcement Trainer
As an experienced criminal defense attorney, I am committed to fighting for your rights. With over 20 years of in law practice, including a decade as a prosecutor and legal trainer to law enforcement officers, I have a unique understanding of how the other side will approach your case. I am well-versed in identifying potential shortcuts and missteps taken by law enforcement, using this knowledge to build a stronger defense for you.
Choose an advocate who knows the ins and outs of the criminal justice system and is ready to be your unwavering ally.
Trust in our firm to provide the knowledgeable guidance and determined defense you deserve.
Client-Focused Methods that Lead to Successful Case Outcomes

Adaptable Methodology with an Emphasis on Value

Updated Advisory on Revised Legal Liabilities

A collective of highly skilled individuals with specialized knowledge.
Criminal Defense Practice Areas

Criminal Defense Lawyer Mississippi: We handle numerous types of criminal charges, whether state or federal crimes, felonies or misdemeanors or civil regulatory violations. Our extensive experience makes us proficient in various criminal defense cases, such as drug crimes, theft, fraud, violent crimes, expungements, and federal crimes. We also offer representation to individuals and entities that are under investigation by the government, and we provide internal investigation services to public and private institutions and companies.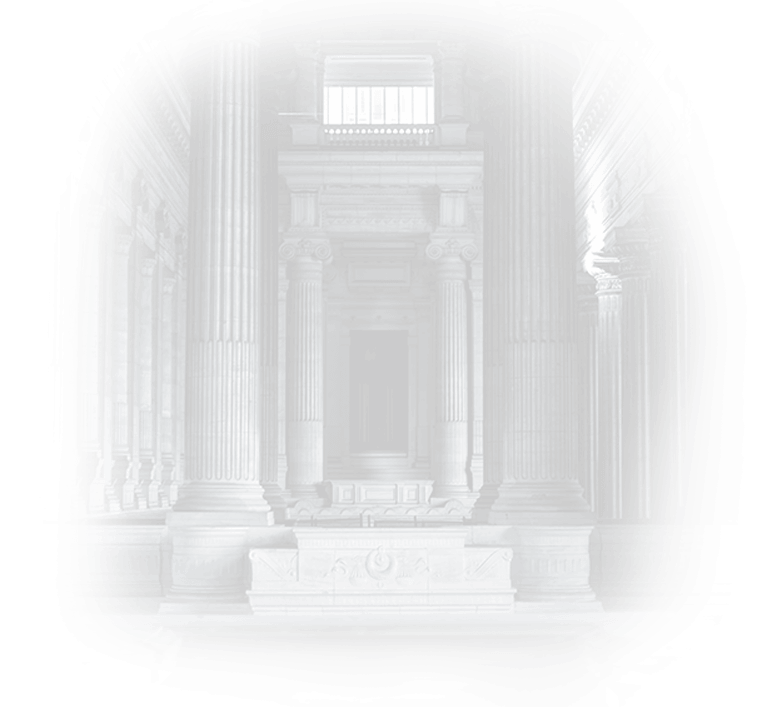 Criminal Defense Lawyer Mississippi
At The Sims Law Firm, we are dedicated to providing exceptional criminal defense services to individuals and entities throughout Mississippi. Our background in criminal defense advocacy offers over 20 years of experience in the field, with an impeccable record of winning cases for our clients.
As a former prosecutor for the city of Madison, Mississippi, and former general counsel to the Mississippi Department of Public Safety, our lead attorney, Trae Sims, possesses a unique insight into the strategies, goals, and philosophies of law enforcement and prosecution. This experience gives us an edge in fighting for our clients' rights and achieving the best possible outcome for their cases.
Call us 24/7. Let's start fighting together.

DUI Cases We Handle in Mississippi
Attorney Trae Sims has successfully represented clients in hundreds of DUI cases. Our legal practice encompasses a comprehensive range of DUI cases, including but not limited to:
We're here to help you fight your DUI charges, whether it's your first offense or your fifth.
Call to schedule a free consultation today.
Criminal Defense Attorney
Dependable Legal Representation
Please feel free to contact us through the website or call us now.
Mississippi's Premier Criminal Defense Attorney
Criminal Defense Lawyer Mississippi: At The Sims Law Firm, our highly experienced criminal defense attorney recognizes the gravity of your situation if you have been arrested and charged with a crime. With over 20 years of legal experience in Mississippi and an exceptional winning record, we understand the potentially life-altering consequences you may face if convicted in a court of law. We diligently investigate every detail of your case to build a robust, credible defense strategy.
Contact us today to schedule a complimentary, confidential consultation. Our criminal defense services are equipped to handle various criminal defense matters.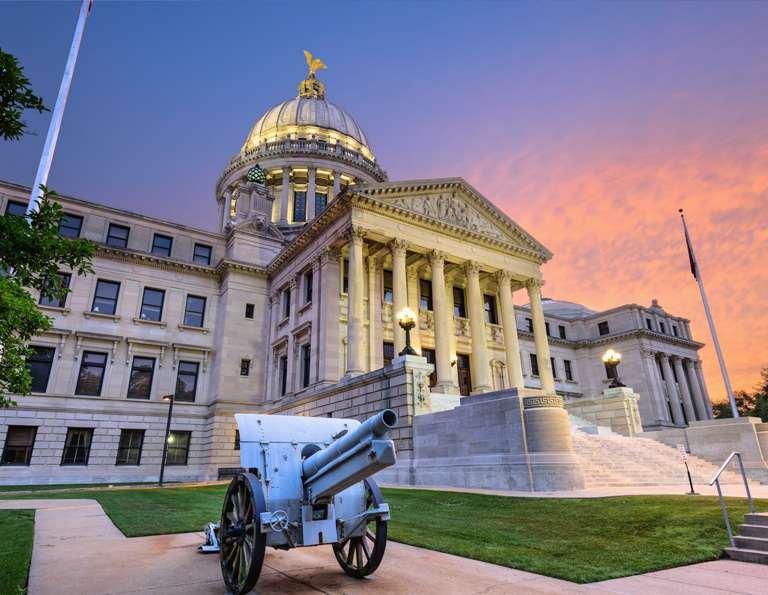 Safeguarding Your Rights Against Serious Criminal Accusations
If you have been accused of a crime, it is crucial to remember that you are entitled to certain rights. As per the U.S. Constitution, you are presumed innocent until proven guilty beyond a reasonable doubt. Furthermore, you have the right to remain silent and the right to seek qualified legal representation from an attorney who will vigorously advocate on your behalf. At The Sims Law Firm, we strongly advise that you exercise these rights and reach out to our office as soon as possible for a free consultation with our dedicated criminal defense attorney.
In Mississippi, the severity of the crime you are charged with dictates the penalties you may face if found guilty. Convictions for sex crimes can result in up to thirty years of imprisonment, while violent crimes such as murder can carry life imprisonment or even the death penalty in capital murder cases. With your freedom at stake, you cannot afford to leave your fate in the hands of anyone less than a highly experienced criminal defense attorney. We have proven adept at defending clients against some of the most severe criminal charges.
Practice Areas of Expertise for Our Mississippi Criminal Defense Team
Criminal Defense Lawyer Mississippi: Mississippi law encompasses a vast array of criminal offenses, and Sims Law Firm is prepared to launch the most aggressive defense possible for our clients. Attorney Trae Sims can provide legal assistance in various criminal matters, including:
Drug Crimes: Offenses related to the possession, distribution, or trafficking of controlled substances, which can result in severe penalties.
Violent Crimes: Acts that cause harm to others, such as manslaughter, assault, aggravated assault, or homicide.
DUI Defense: Operating a motor vehicle while impaired by drugs or alcohol is a serious offense with potentially severe consequences. Without the help of an experienced attorney to fight on your behalf, a DUI conviction can drastically impact your life.
Theft Crimes: Offenses involving the intentional and unauthorized taking of another's property, charged as larceny or burglary.
White-collar Crimes: Nonviolent financial crimes, including identity theft, fraud, money laundering, and embezzlement.
Sex Crimes: Offenses related to sexual contact, such as sexual assault, sexual battery, prostitution, or indecent exposure, all of which require vigorous legal defense.
Additionally, we offer defense strategies for numerous other crimes, including felony charges, misdemeanors, property crimes, domestic violence, murder, vehicular assault, and vehicular homicide. Facing any of these charges necessitates a formidable legal defense. Our Madison criminal defense attorney has a proven track record of achieving favorable outcomes for our clients.
Protecting Your Future & Your Freedom
At The Sims Law Firm, we understand that criminal convictions can have enduring repercussions that may follow you throughout your life. Our team is prepared to assist you in navigating the complexities of the appeals and expungement processes.
Criminal Defense Lawyer Mississippi: Attorney Sims leverages his vast experience as a former prosecutor, law enforcement attorney, and now criminal defense attorney to defend his client's rights tenaciously. We strive to secure the best possible outcome for your case, safeguarding your future. In some instances, we may even be able to prevent a conviction, thereby preserving your public record and future employment prospects.

Dependable Legal Representation For You
When Attorney Trae Sims takes on your case, he is committed to defending your freedom and future. With extensive experience handling cases ranging from intricate DUI charges to high-profile criminal cases, Attorney Sims has successfully defended clients on numerous occasions. This is the caliber of defense you need, regardless of the criminal charges you are facing
Choosing The Sims Law Firm as Your Criminal Defense Partner
With over 20 years of courtroom lawyer experience, and a proven track record in criminal defense, The Sims Law Firm is the clear choice for anyone in need of legal representation in Mississippi. We are committed to providing you with the best possible defense, protecting your rights, and securing your future. When you choose The Sims Law Firm, you can be confident that you are entrusting your case to a legal professional who will tirelessly fight for your rights.
Don't Leave Your Future To Chance
Contact The Sims Law Firm today to schedule your free, confidential consultation. Our exceptional criminal defense service will help you navigate the complexities of the legal system and secure the best possible outcome for your case. With The Sims Law Firm by your side, you can rest assured that you are in the hands of the most highly qualified and dedicated legal representation in Mississippi.
By choosing our firm to handle your case, you gain the support of a devoted and experienced criminal defense attorney, whose priorities include not only maintaining open lines of communication but also ardently advocating on your behalf.
" I have used Trae Sims to handle several cases for me. To say that I was impressed with his diligence and focus on getting me the best possible outcome is an absolute understatement. I would highly recommend this firm and Trae Sims for any legal assistance that you might need. "
" When the Judge said, "If Trae Sims says it; I believe it", I knew I was in very good capable hands. He is highly respected by his fellow attorneys and the judiciary. He is a man of integrity and character and is above reproach."
Mon – Fri: (9.00 am to 5.00 pm)
Sat: (Closed)
Sunday: (Closed)